Why pay more for your CNC ?

CNC routers/laser/plasma/benders/retrofits
Products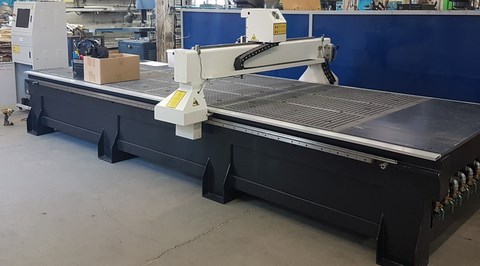 FABinMOTION offers a complete range of very affordable CNC machining centers for non-ferrous materials.
Assembled in Canada from imported and local components, our machines are available with a range of options such as vacuum tables, tool changers, tangential knives, etc...
Our machines come in dimensions ranging from 4x4 feet to 7x13 feet.
Services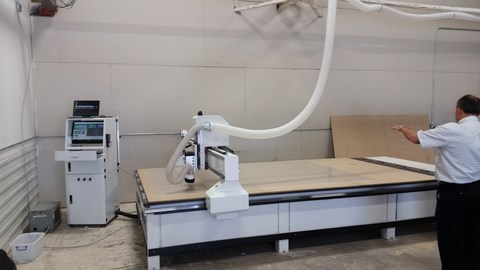 Support
FABinMOTION offers complete support for each machine sold. Whether it's for operator training, after-sales service or initial coaching, we're with you all the way.

Training
FABinMOTION offers complete training days for every machine sold. Customized training is also available. Training is available on-site, at our offices or on-line.
FABinMOTION has a professional training certificate issued by the Government of Québec.

Retrofit
FABinMOTION also specialises in retrofitting existing machines with modern, PC-based control systems. If you are the owner of a mechanically sound machine whose electronics need updating, please call us !